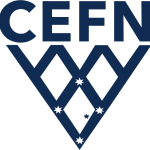 SENIOR STOCKPERSON
Cefn Pty Ltd is a leader in Australia's pig industry being involved in both genetic and commercial pig production. All farms are situated within 40kms of Clifton on the Darling Downs.
We are seeking to employ senior stockpersons. The suitable applicants must have a commitment to performance, be proactive, honest, reliable and responsible. The applicant is required to possess at least 3 years commercial experience in piggery operations and an AQF Certificate 3 or the equivalent.
The applicant is required to have strong working knowledge of commercial pig production systems, sound recording and data collection skills, knowledge of quality assurance programs and the ability to supervise these systems on a daily basis.
An attractive wages package can be negotiated, in accordance with our Collective Agreement.
If you believe this could be challenging and rewarding position for you, please contact (07) 4697 3344 after 9am weekdays to obtain an application form.